Other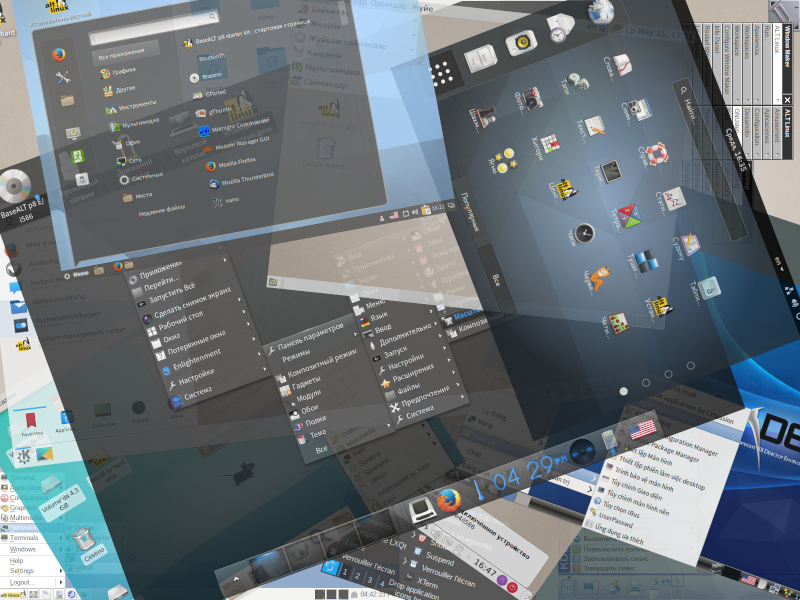 Platform 10 Starter kits are quarterly builds for experienced users. They are not full-fledged distributions (for example, there is no release documentation and no technical support) but allow to:
take a look at graphical desktop environments which are not part of the official releases but rather available in repository;
deploy another operating system instance with minimum expenses on installation and final adjustments;
recover data or rescue a system damaged by hardware fault or software disaster as well as perform forensic analysis;
create derivative operating system image adapted for specific application.
Each starter kit itself is free software licensed under GPL as a composite work, so that recipient has the freedom to:
use the starterkit for any purpose,
change it to suit one's needs,
share the download with others,
share the changes one makes.
Please see the wiki page for project description, flavours provided, and the actual download links.
The build profile is contained in ISO images as .disk/profile.tgz.
Sources for the free software contained in these images can be acquired as src.rpm packages as well as git repos.
Use this guide to write the ISO image onto blank DVD; x86 ISO images are also suitable for USB flash drives (NB: UNetbootin and UltraISO cripple the resulting media rendering it unbootable).
Note that aarch64 rootfs archives presume the use of alt-rootfs-installer utility to handle target platform differences; the guide is currently available in Russian.